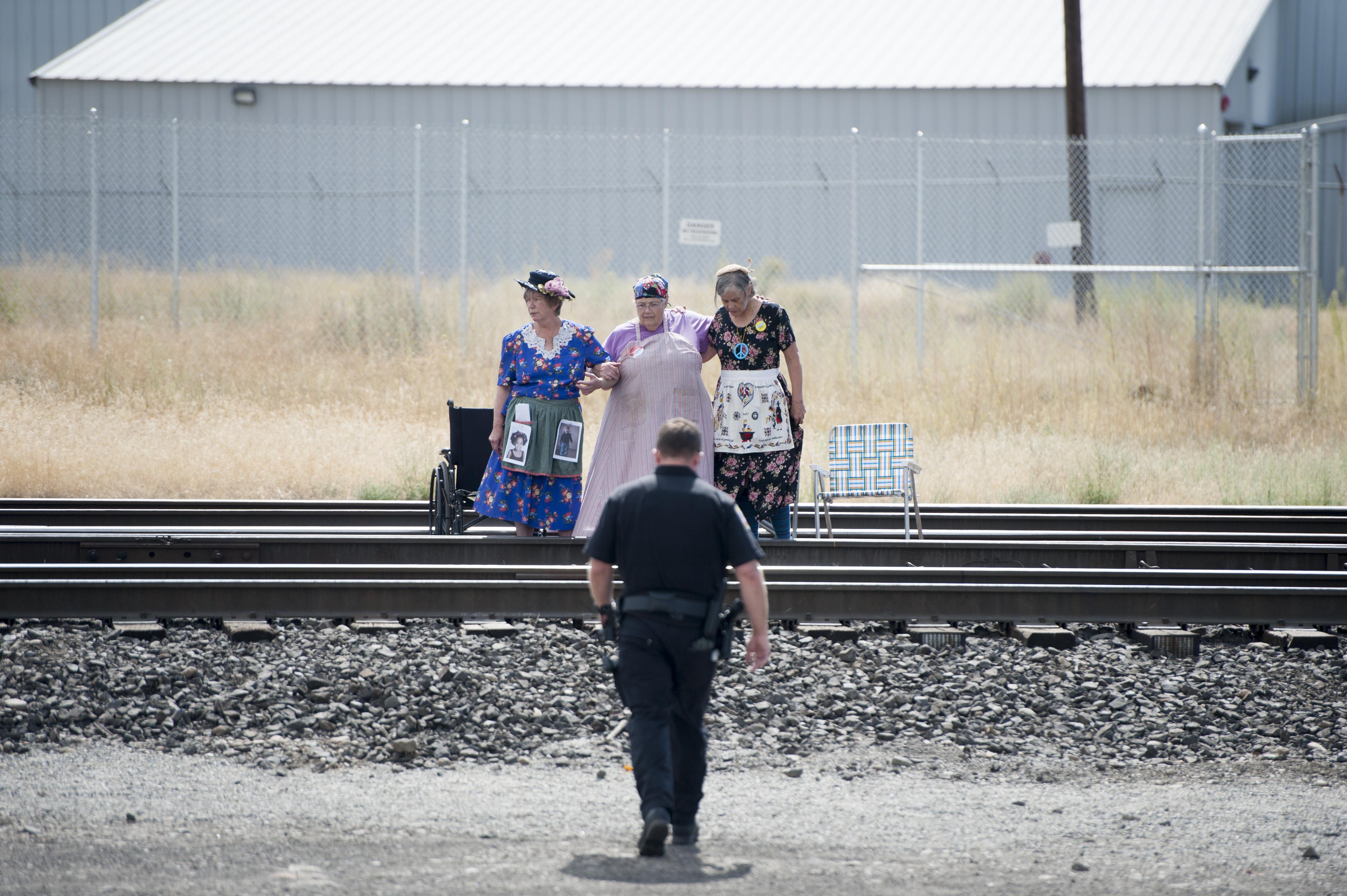 Activists from Spokane Washington protesting the bomb trains! The group is called the raging grannies!!! They were arrested and at the arraignment one pleaded "not guilty by sanity!" The other women are pleading "not guilty by reason of necessity."
​These women are our heroes! thank you!
Do you like this post?