Albany Business Review | March 25, 2015 | Column by Chelsea Diana
New York State, the New York Power Authority and SUNY Polytechnic Institute are creating a lab to develop new, sustainable ways to modernize the state's electrical grid.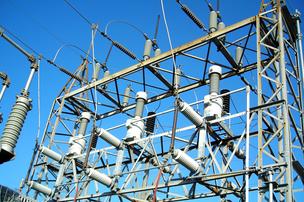 The research lab, dubbed the Advanced Grid Innovation Laboratory for Energy (AGILe) will simulate, develop, test and deploy a more integrated grid, according to a statement from Gov. Andrew Cuomo's office.
The lab will be located at "one of the SUNY Poly Innovation and Commercialization Hubs in Upstate New York," according to a SUNY Polytechnic spokesman. The university has locations in Albany, Utica, Syracuse, Rochester, Halfmoon, Canandaigua and Buffalo.
The project is meant to help modernize and enhance New York's aging energy infrastructure and expedite the commercial development of new tech.
Technologies like monitoring sensors, increasing electric vehicle stations, and microgrids need to be tested before they can be used. AGILe is meant to give NYPA and other agencies a place to research new grid technologies.
The new lab is also part of Cuomo's "Reforming the Energy Vision" plan to update the state's electric transmission and generation infrastructure. Much of the state's electrical system has not been improved since Thomas Edison developed the technology more than a century ago. The statewide project is expected to cost billions of dollars.
"The electric utility system is undergoing a revolutionary change and this facility will place New York squarely at the vanguard of this transformation," said Richard Kauffman, state chairman of energy and finance, in a statement. "Research and development of smart-grid technology will ensure that sophisticated energy solutions are leveraged to harden electric infrastructure against physical and cyber threats, improve the efficient operation of the grid, and accelerate the use of renewable energy resources as we focus on building a cleaner and more affordable energy infrastructure."
This comes one month after National Grid awarded SUNY Poly $1 million in clean energy grants toward finding new, more sustainable ways to power the state. Those grants will go toward the college's ZEN Building as well as "earmarking" funds for technology companies to bring products from idea to commercialization.
Chelsea covers technology and money
http://www.bizjournals.com/albany/news/2015/03/25/research-lab-to-study-modernizing-new-yorks.html
Do you like this post?
---
@PAUSEnergy
tweeted this page.
2015-04-02 16:34:04 -0400
PAUSE, People of Albany United for Safe Energy posted about
Research lab to study modernizing New York's electrical grid
on
PAUSE, People of Albany United for Safe Energy's
Facebook page
2015-04-02 16:34:04 -0400
Research lab to study modernizing New York's electrical grid